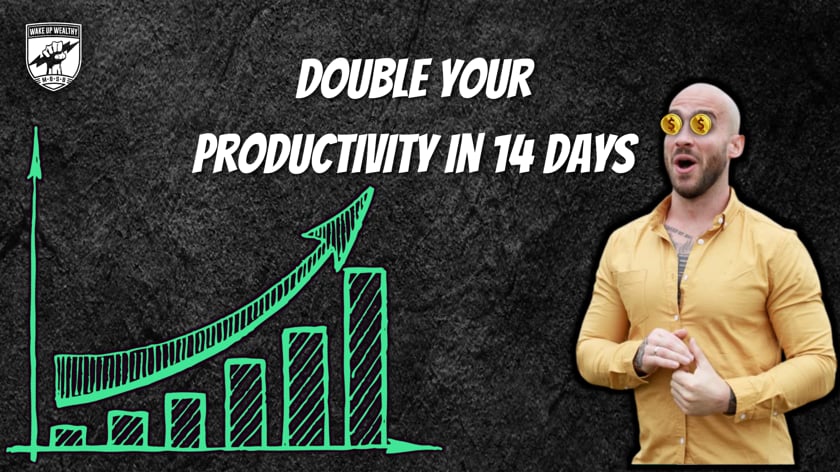 After helping 300+ guys to level up their performance in life and business so they could scale to the 6 and 7 figure level, we've perfected a 3-step formula that will help any ambitious guy to rapidly increase their productivity and effectiveness so they can make way more money.


It all starts with a morning routine. If you are starting your day on autopilot, you will easily get distracted and overwhelmed, resulting in a scattered day where nothing really moves forward.

This training will show you our scientifically proven morning protocol that will level up your brain, your energy and your focus so you can kick more ass and get more done.

The second step is to utilize the law of averages in your favor instead of having it act against you. When the law of averages is working against you, it's like trying to swim up river against the current. So we will walk you through how to leverage this powerful neuroscientific phenomenon in your favor so you can succeed more easily and more consistently.

The final piece of the formula is a success-hack that will speed up your success by 350%, by utilizing a Positive Feedback Loop.

You'll learn how to use Positive Feedback Loops to rapidly accelerate your learning and transformation in business so you can grow more quickly and more predictably.

Using all 3 steps of this formula has helped 100's of men in Wake Up Wealthy to predictably grow their business, make more money, help more people, and radically transform their mindsets and habits so they can unlock their full potential.

In this training you'll even see step-by-step how our client Steve Calabrese literally 10X'd his monthly income while scaling his business and customizing his life.

This is a powerful and proven formula, so use it consistently and create amazing results for your life and business.